Event Date: Saturday May 7, 2022 | 10am - 4pm
Location: Bodytruth B-hive (Suite B), 10 E 9th Lawrence, KS 66044
The drum is a very important instrument in shamanism that allows us to carry out the "shamanic journey" and connect with a heightened state of consciousness. The practice of drumming creates an overall sense of connectedness to the Self and others. Here at the B-Hive, we're all about self discovery, self expansion and intentional transformation. Drumming provides a means of exploring and developing your inner self. It brings your awareness to the present moment, serving as a vehicle for personal transformation, consciousness expansion, and community building.
In many cultures the frame drum has been part of healing rituals, ceremonies, spiritual journeys, dance medicine, sound and vibrational healing. Red Drum Carriers started their journey with Nikiah Seeds of Red Moon Pathways. During her shamanic medicine training, she created a Crimson Red drum, the color for women's rituals and a color to amplify the power of the Divine Feminine.

In this instructional one-day workshop, you will create your own 13" drum made of ceremonial Cedar and natural Elk hide along with a drum beater. The sacred history of each part of the drum and its importance, will be told.

As with each one of us, each drum is unique. Putting the purpose and intention in the construction process adds value to the creative process. Using the elements of the earth and thanking nature for its generosity, helps you to form a deeper connection with your creation, with its sound and its vibration. As a result, you will create your own shamanic drum that resonates with you.

Your Red Drum Leader will provide you with all the necessary materials and tools to construct your very own drum. You will be fully supported and guided in each of the steps. Applying knowledge on how to treat leather and the various forms of tensioning, together you will share a memorable experience and create the perfect tool for your journey!

Your Red Drum Leader/Instructor for this workshop is Marta Schwartz-Calderon. Marta is a Licensed Bodywork/Shamanic Practitioner and Reiki Master-Teacher with over 30 years of experience working with and supporting others in their wellness journey. Drumming has been a vital part of Marta's personal practice.
This is a great experience to share with a mother, daughter, sister, grandmother, or any woman who stands in the gap for another, in honor of Mother's Day.
Space is limited to 12 women who are ready to answer the call of the ceremonial drum.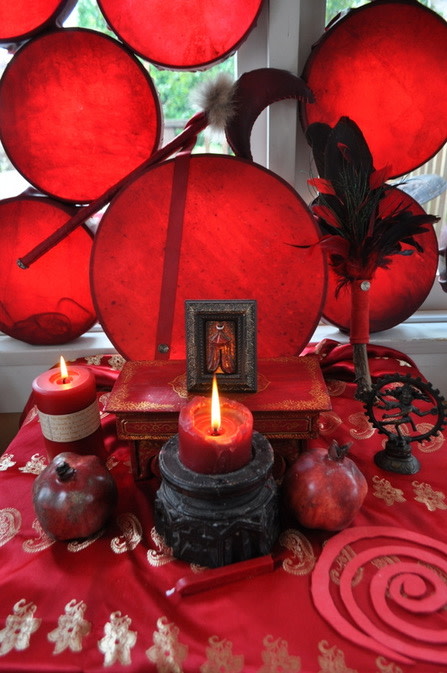 Connect with Marta: Facebook | Email | Website

Red Drum Creation Women's Workshop
Price: $265
2 Options for securing a spot in this powerful workshop
$150 Deposit Due by 4.7.22 (supplies deposit non-refundable)
$115 Balance Due by 4.28.22 
$265 Purchase your experience all at once - Due by 4.7.22
For questions about this experience, please contact:
Marta A. Schwartz-Calderon (She/Her/Hers)
L.M.T., Reiki Master-Teacher, Red Drum Leader
Website: www.whitestonewellnesscenter.com
Instagram: https://www.instagram.com/white.stone.wellness/
Facebook: https://www.facebook.com/marta.schwartz.98
Phone: 785.550.9576
E-mail: martaaschwartz@gmail.com

This experience will be held at Bodytruth (The B-Hive). Bodytruth's B-hive holds space for transformational experiences including meditation, workshops, sound healings and more.

For more Bodytruth events & experiences, visit: https://bodytruthbar.com/pages/calendar-of-events