Lana Haas will be leading the 3rd Yoga class in her Kundalini Series on April 20th at 7pm in Bodytruth's Meditation space (The Be-hive).
Location: Bodytruth Soap Apothecary 10 E. 9th Suite B, Lawrence, KS 66044

What is Kundalini?
The term "Kundalini" comes from the Sanskrit word "kundal," which means "circular." It also refers to a coiled snake. Kundalini energy is like that coiled snake. It rests at the base of your spine, sleeping and unaroused. Kundalini yoga helps to activate this powerful energy, which allows it to move up and through the chakras along your spine. As Kundalini energy rises, it helps to balance these chakras and contribute to your spiritual wellness.
Your teacher for this wonderfully nurturing experience is Lana Maree Haas. Lana is a Sound Healer, Kundalini Yoga Teacher, Energy/Bodyworker, Musician and Poet. She offers an angelic voice and crystal bowls to embed healing codes into all of her love 💗 offerings.

Lana will guide you on a journey in an empowering Kundalini yoga class. Kundalini Yoga helps to activate the powerful energy source at the base of the spine. As Kundalini energy rises, it helps to balance the seven chakras along the spine, contributing to your spiritual wellness.

The Chakras are the seven energy centers that go down the center line of the body. When balanced, our chi, or life force energy flows properly through the body. When these centers become blocked, it can really drain our emotional and physical health.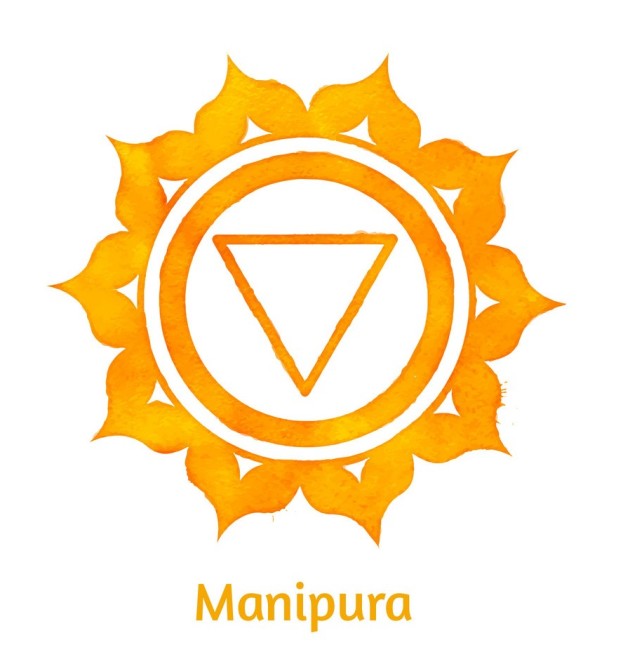 Solar Plexus 3rd Chakra
THE SOLAR PLEXUS - Personal Power | Will Power

This class will center on the Solar Plexus chakra, which is associated with the element of fire. This energy center is represented by the color yellow and like the sun it brings brightness and balance of energy. The fire element burns the negative to manifest and sustain the positive. 
When the Solar Plexus Chakra is in balance, we experience become confident, self-motivated and purposeful. The solar is the seat of will power or personal power. When we say to ourselves, I can or I will achieve a goal or fulfill a purpose, it is this energy center that powers and sustains us.
When this energy center is out of balance, we can suffer from low self-esteem, trust issues and difficulty making decisions, which can also paradoxically show up as having controlling behavior. Despair, victim identity and neediness can also manifest here. 
Getting in touch with this energy center and balancing it will cultivate a willingness to shift and align with positive goals. Ready to make a change in life? Faced with a big decision? Activating and balancing the Solar Plexus helps you to tap into and gain insight around understanding your own personal power, individuality, and self identity. 

Are you ready to unblock your power center and create more fulfilling experiences? Please join Lana for another magical night in this self empowering experience!
----------------------------------------------------
For this event, please bring a yoga mat, a blanket and water to hydrate. If you have questions about this class, please connect with Lana here >>> https://fb.me/lanamareehaas

Keywords:
Yoga, Kundalini


In-Person Events

Things to do in Lawrence, KS
To sign up for this class,
click here
.